There's nothing like a New Year to get everyone excited. I've already Mari Kondo'd-did my house, and I am excited to slide into this year like (I am lyke Kitteh.)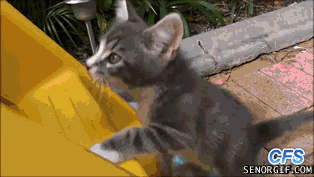 There's a lot of fun things in the works. I worked on two movies that were a whole lot of fun to work on. Granted sometimes that meant 12 hour days in 4 inch feels, in 96 degree Georgia heat, but it's what I was born to do! 
In one movie I play a modern day Helen Corning in a modern day "Nancy Drew and the Hidden Staircase." I know it's different to bring it to modern day, but I absolutely love this adaptation of Nancy Drew, which was written by two writers from The Handmaid's Tale, which has become a must-watch for me.  I learned about that role back in May of 2018, and we shot the movie up until a day before my rehearsal dinner. (Yes! I tied the knot last year!)
In the Nancy Drew books, Helen is Nancy's right hand girl. In this story, Helen is part of River Height's (Nancy Drew's hometown) wealthiest families and is forced to check herself when she finds herself stuck with Nancy in an effort to solve the mystery behind the hauntings in her Aunt Flora's house. Helen is really fun to laugh at, but there's a real heart to her that only Nancy can unearth.
Okay, back to the part about getting hitched! YES! I married a lovely stunt man. People who watch my IG (@lswiggins) will recognize him as "Stunt man Kyle." He works on a lot of awesome stuff, but if it weren't for Insta, we'd never see the man's face! I've been a little quiet about it just because I tend to get shy about personal things. I do want to celebrate with my fans! Thank you for all your well wishes! 
In August 2018, I found myself on a plane from  LAX to Winnipeg, Manitoba, Canada. I excepted a role in Danny Shurr's musical "Stand! The Musical." The film was the first feature to be shot on the new Black Magic cameras. Roy Wagner (DOP) painted the frames with his magical eye for cinema and Rob Adetuyi was a patient and skilled director.. 
"Stand! The Musical" is a fictional story based on a true historical event that occurred in  Winnipeg when under paid paid factory worker walked out of factories on June 16, 1919. The protest was to be silent and peaceful, but tensions between the government and underpaid workers eventually led to violence and one of the deadliest riots in Winnipeg's history. 
I play Rebecca Almazoff a Jewish-Ukraniun immigrant that has been orphaned by war with her brother Moishe Almazoff. The siblings  have migrated to Canada in hopes of peace and better prospect for their family, but the two feel slighted by the wages and unequal treatment of immigrants in Canada. Rebecca is an blooming suffragette and one to lead the others to strike until the government pays a living wage to the workers. She gets involved with a catholic-Unkranian immigrant boy, and they have some Romeo and Juliet types story archs! 
After I wrapped Stand! and my husband wrapped his movie in Africa (yes! I want to tell you, but I don't know if I'm allowed to say the movie he worked on yet!) we set off on a honey to The Big Island, Hawaii. We stayed mostly in South Kona where we had a fantastic scuba trip! I got up close with a Manta Ray, a sea turtle, and some dolphin buddies! I even met a friendly Eel names Fred.
(only in Hawaii Right!)
I'm going to update my photos with last years recaps. Anyways, much love 
Laura Slade Wiggins
Please reload
I'm busy working on my blog posts. Watch this space!
Please reload